News & Trends
FUCHS|RICHTER appoints Globalance as «Grandmaster» in sustainable Private Banking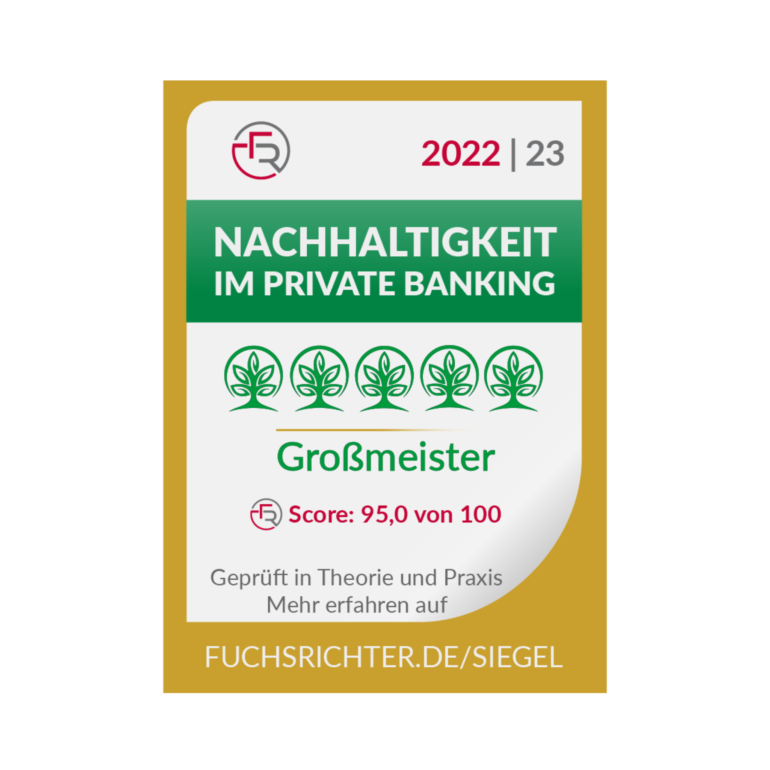 For the first time, FUCHS|RICHTER has published a rating of the quality of advice on sustainability in private banking. Globalance receives the highest rating.
The FUCHS | RICHTER jury took a close look at the quality of our consulting services and awarded us 95.0 points in its first rating, making us the "Grand Master" in the German-speaking world. Only LGT in Liechtenstein received this rating, with fewer points.
The jury's conclusion: "Globalance Bank is one of the very few banks in the German-speaking world to receive a top rating and thus hold the title of "Grand Master" in sustainable private banking. It is also the benchmark for the market as a whole."
A significant contribution to this was made by the digital world map Globalance World®, launched in 2020, which makes it possible to discover the Footprint, future viability, global warming potential and return on investment assets in real time. Sustainable and future-proof investments bring a double return when assets are not only successfully invested financially, but also have a positive impact on the economy, society and the environment.
We are pioneers in the field of sustainability. The team has been focusing on investments with a focus on sustainability for over 27 years. We offer exceptional know-how for private clients, entrepreneurs and foundations.