News & Trends
Positive Sustainability Developments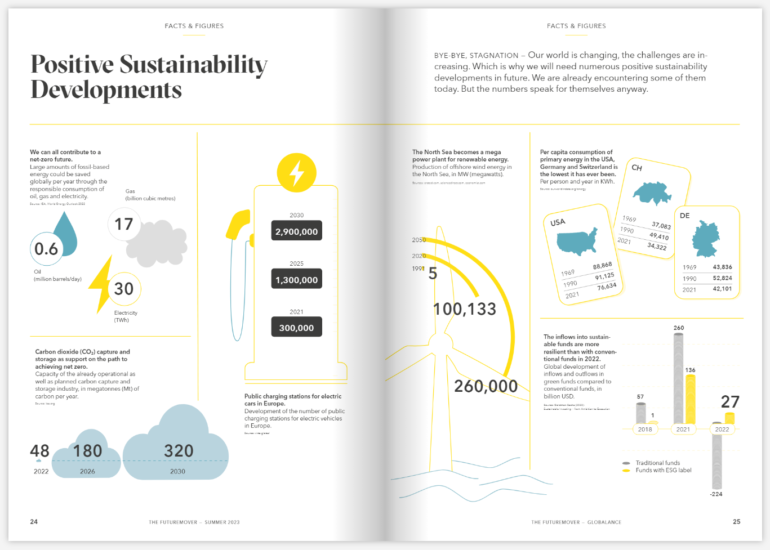 BYE-BYE, STAGNATION — Our world is changing, the challenges are increasing. Which is why we will need numerous positive sustainability developments in future. We are already encountering some of them today. But the numbers speak for themselves anyway.
We can all contribute to a net-zero future.
Large amounts of fossil-based energy could be saved globally per year through the responsible consumption of oil, gas and electricity.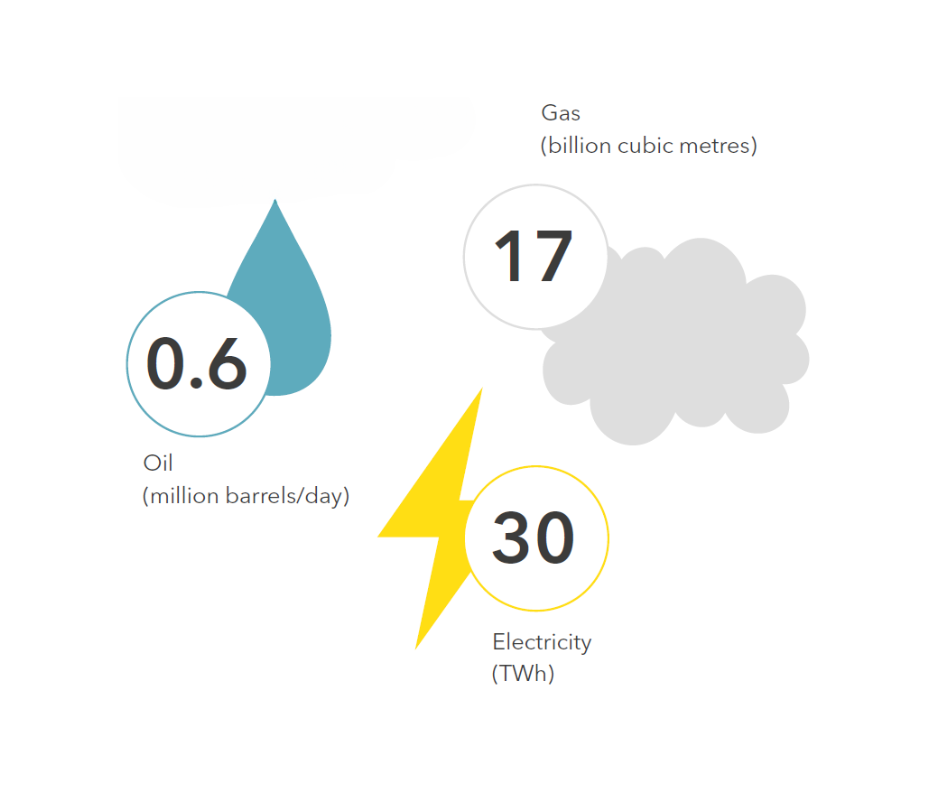 Source: IEA, World Energy Outlook 2022
Carbon dioxide (CO2) capture and storage as support on the path to achieving net zero.
Capacity of the already operational as well as planned carbon capture and storage industry, in megatonnes (Mt) of carbon per year.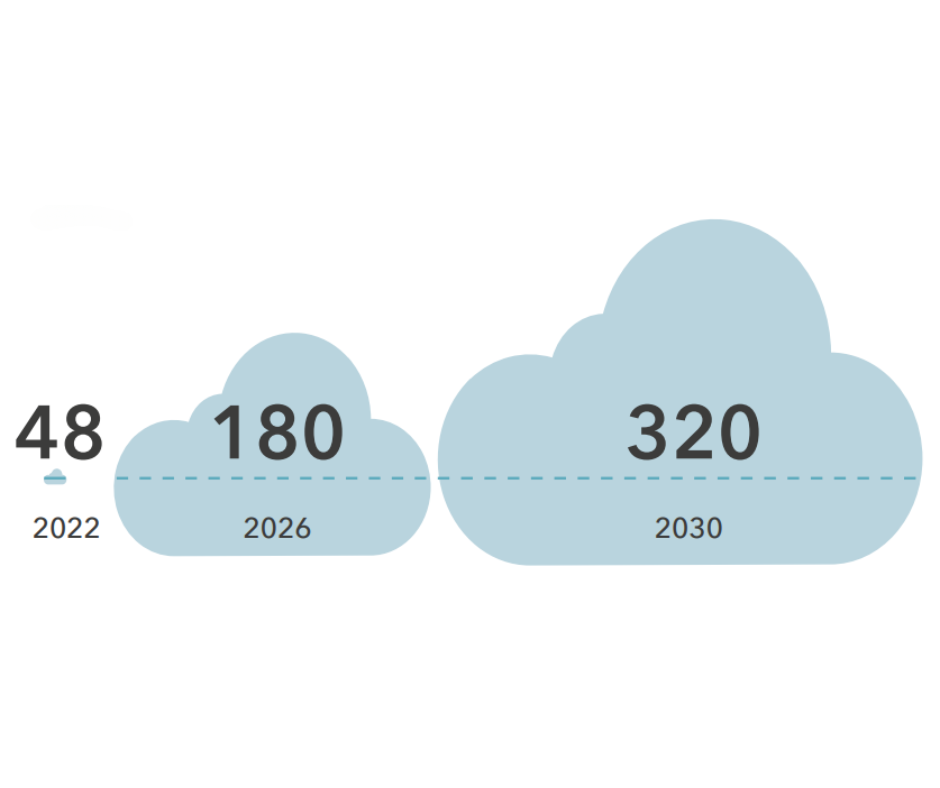 Source: iea.org
Public charging stations for electric cars in Europe.
Development of the number if public charging stations for electric vehicles in Europe.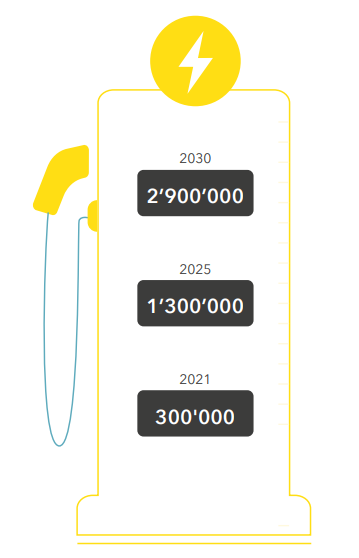 Source: virta.global
The North Sea becomes a mega power plant for renewable energy.
Production of offshore wind energy in the North Sea, in MW (megawatts).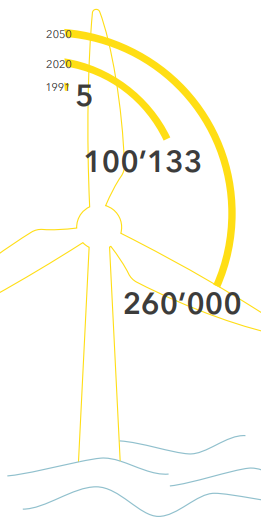 Source: orsted.com, sciencedirect.com, economist.com
Per capita consumption of primary energy in the USA, Germany and Switzerland is the lowest it has ever been.
Per person and year in KWh.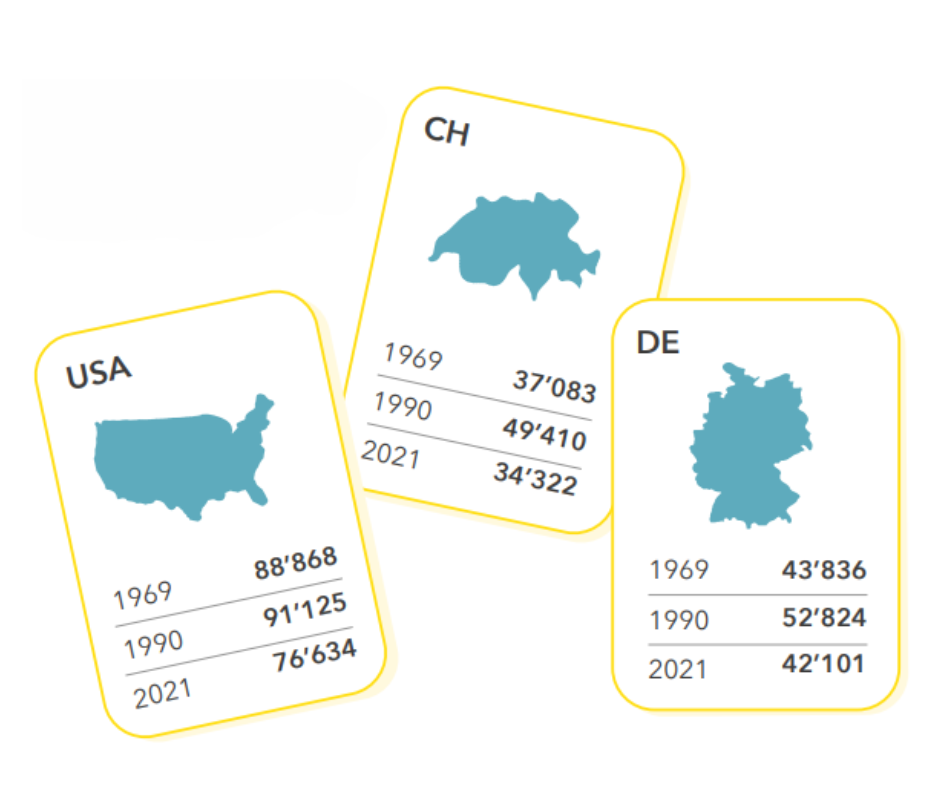 Source: ourworldindata.org/energy
The inflows into sustainable funds are more resilient than with conventional funds in 2022.
Global development of inflows and outflows in green funds compared to conventional funds, in billion USD.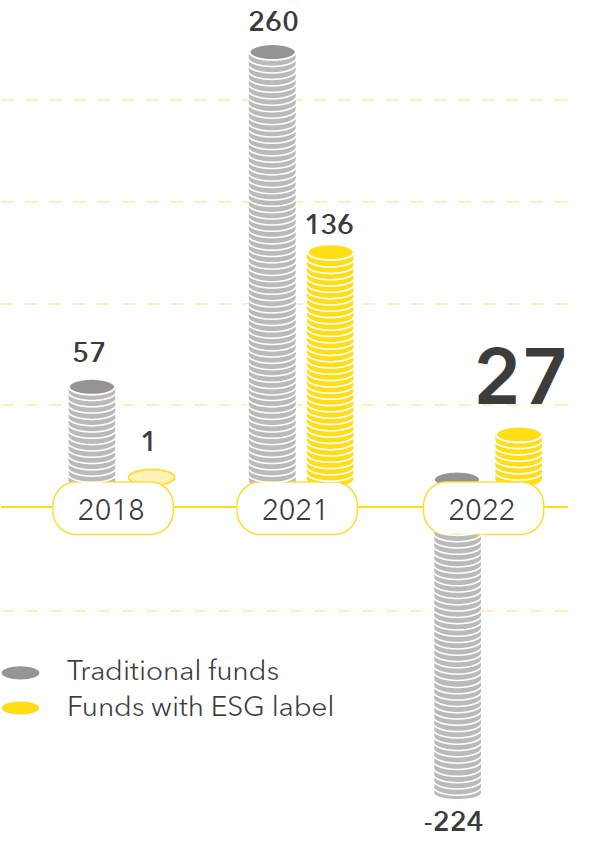 Source: Goldman Sachs (2023): Sustainable Investing — from Ambition to Execution
Interested in more facts and figures? You can find more exciting topics in our free Futuremover magazine.