News & Trends
Take a Deep Breath, and then Another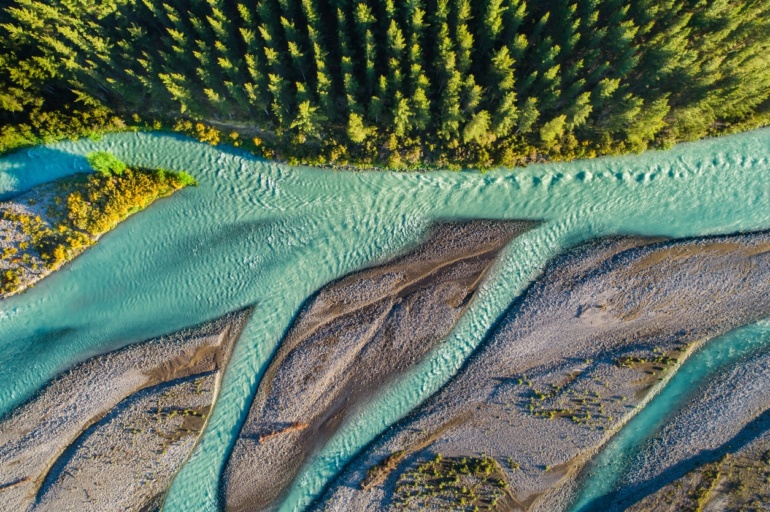 Our Environment Needs Rest
In India, people were amazed in the spring of 2020 when, after more than 30 years, they could suddenly see the Himalayas from parts of their country with the naked eye. Most factories stopped working and the usual chaos on the streets subsided – the smog had cleared. In the Chinese metropolises, too, blue skies replaced the otherwise grey veil.
The lockdowns declared as a way to stem the tide of COVID-19 infections pushed Germany over the 2020 climate protection target line. Sure, there are also the effects of climate policy instruments to consider, and the government may boast about the successful expansion of the renewable energy infrastructure and CO2 pricing, but a good third of the reductions of CO2 emissions is due to the consequences of the pandemic. Worldwide, CO2 emissions were reduced by seven percent, which corresponds to 2.4 billion tonnes of carbon dioxide. While this is certainly good news, it is not the result of a strategy, but of a crisis.
There Must Be No Engine Damage
This is in contrast to our sputtering drive engine of biodiversity, which tries to keep the essential processes of life running before we lose necessary goods and irreplaceable services. Only with great human, technical and financial effort could we replace the free benefits of an intact nature – in Europe alone this would cost us € 50 billion.
About 60 % of the world's ecosystems have deteriorated drastically in the last 50 years.
Already more than a fifth of global CO2 emissions are due to deforestation and land use change. Marine biodiversity is in danger, oceans are acidifying and destructive fishing methods are decimating entire stocks that are barely recovering. While the "time-out" has shown us that nothing is irreversible and that nature can recover, if you let it. But short "break" nature got thanks to COVID means hardly anything for the average temperature, because the Earth in 2050 would be just 0.01 degrees cooler. In short, the answer cannot be simply a reduction of" human activity"; what is needed is a transformation of the global economy and giving free rein to innovation.
Even in 50 Years on the Glacier
Nature lovers – the name says it all. They admire our natural environment, fresh air is their elixir of life and the mountains are their second home. But don't the fast-moving trends of outdoor fashion collide with the image of green connectedness that we have just drawn? The entire textile industry produces 150 billion garments a year, and in the USA alone 14 million tonnes end up in the trash. We buy 400 percent more clothes today than we did 20 years ago, but functional clothing in particular is designed to last and should not be considered fast fashion. The Basque outdoor attire company Ternua, meanwhile, sensitises its customers with circular economy in its purest form. Clothing made from carpets, fishing nets, plastic bottles, feathers, coffee grounds and nutshells. Even down jackets get recycled fillings from discarded clothes or pillows. The chemical giant BASF and the sports company VAUDE are also joining forces in the circular economy and will launch outdoor trousers made from chemically recycled old tyres in 2022. Conserving resources and closing material cycles "go outdoors".
Food with a Fine Aftertaste
Optimism for this change is already being spread by social attitudes and awareness of nutrition, coupled with technological advances in all aspects of food. Meat alternatives such as Beyond Meat are already a common sight in any supermarket's refrigerators, and in-vitro meat is no longer a fantasy dreamt up somewhere in Silicon Valley. Start-up Eat Just recently became the first company in the world to obtain approval for cultured meat. The cell-based chicken from the lab may be sold in Singapore for the time being – a major pull effect for further approvals is to be expected. Other companies such as Mosa Meat or Aleph Farms are waiting in the wings and are ready for the disruptive revolution in the food industry. After all, about 20 percent of all climate damage is caused by meat consumption.
In addition to the damage done by the global consumption of meat, the average person also eats around 16.5 kilograms of fish every year. The problem with this is that three quarters of all stocks used have long since been depleted. That's where the vegan "smoked salmon" made from plant fibres and algae extracts from Revo Foods comes in. The 3D printer gives the whole thing its typical shape and the sustainable food shines in its familiar colour. A culinary innovation against overfishing and another green alternative for hunger.
Fresh Wind and Sunny Prospects for Renewable Energy
Wind energy is considered one of the most promising renewable energy sources, and Siemens Gamesa is launching the next generation of offshore turbines. The prototype with a rotor diameter of 222 metres will be completed in 2021 and production is scheduled to start at the Cuxhaven plant in 2024. The German-Spanish end product will save 1.4 million tonnes of CO2 over its lifetime and generate electricity for 18,000 households. Cherry on the cake: Surplus energy will be used to produce hydrogen directly on the turbine. Most photovoltaic modules in use today can only use 15 – 19 percent of the sunlight, whereas the start-up Insolight is working on a revolutionary concept. With highly efficient solar cells, which are otherwise only used in high-tech satellites, and a concentration of sunlight through special glass bodies, energy yields of an astonishing 29 percent are achieved. The goal: to make solar cells even more affordable and reduce greenhouse gas emissions.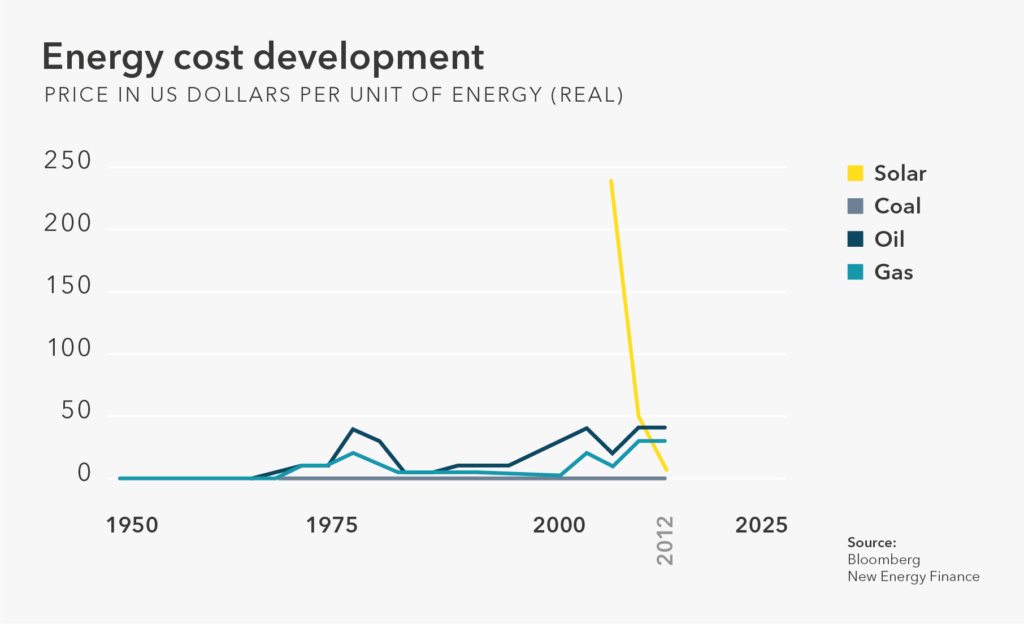 Reasons for Optimism
The climate crisis has arrived at the centre of the political and business debate
The technological potential is far from exhausted
Clean energy is cheaper than dirty energy
Reasons for Pessimism
Obsolete sectors will not go away without a fight
The trend reversal in biodiversity loss is not yet foreseeable
People do not change their consumption behaviour voluntarily
The Globalance View
It is possible to decouple prosperity from the depletion of resources. This challenge of our time motivates and sets things in motion.