News & Trends
You No Longer Need Your Own Car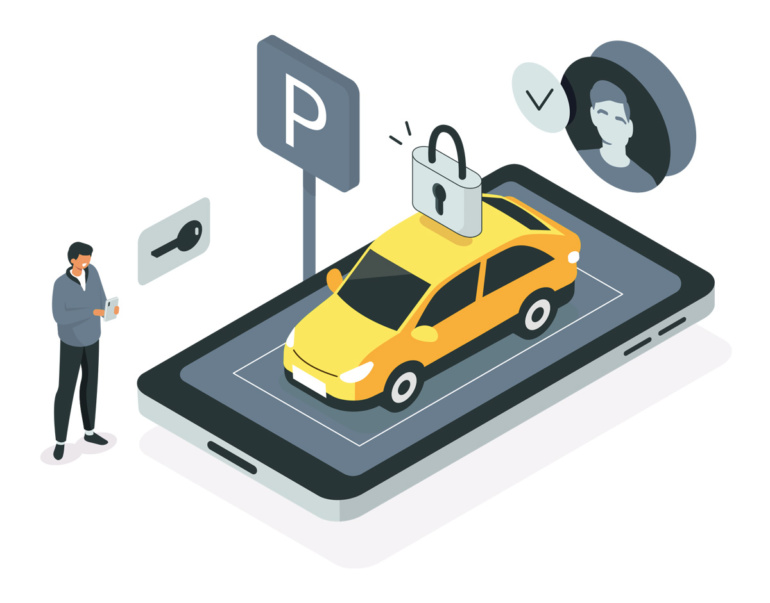 Well on the Way to All-Inclusive Mobility
At home we use Netflix – an overwhelming selection of films for a fixed price. Spotify provides us with music from a wide variety of genres, tailored to every mood, and we pay a flat rate here too. We encounter subscriptions in many places in our everyday lives, why not in transport?
There are about 1.3 billion cars in operation worldwide today. In private use though, they are parked in the garage or in public car parks most of the time. The feeling of freedom and unrestricted mobility is only seen in car ownership due to the lack of alternatives. Considering that a good 25 percent of greenhouse gas emissions are attributable to mobility and that almost 70 percent of the total population will live in cities by 2050, we need alternatives. The new climate ticket in Austria shows one possible direction – travel by public transport throughout the country for EUR 1,095 a year.
By 2050, 70% of the total population will live in cities.
But mobility systems are to be made much more sustainable, resilient and adaptable in the future. The plan for the future is clearly defined: citizens should have convenient and immediate access to a wide range of tailor-­made mobility services via an integrated service platform. Mobility-as-a-Service (MaaS).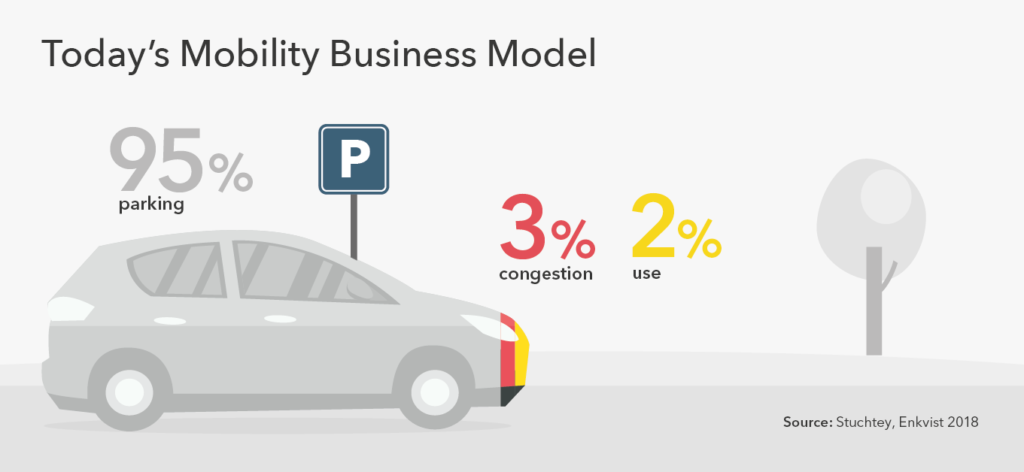 More Flexibility, Less Ownership
Today, the smartphone serves as the most important device for information about and for booking means of transport. However, there are still hardly any standardised solutions that make different means of transport usable across the board. Mobility-as-a-Service offers the potential for an improved mobility experience and more flexibility. The aim should be to offer a variety of different mobility options so that there is something for everyone. From bike to taxi to bus, train and e-moped.
Mature MaaS systems are still in their infancy, but a significant acceleration in their introduction is discernible. In the last two years, new developments have been launched around the world — but often still with limited coverage in the pilot phase. "yumuv", a project by the Swiss Federal Railways in cooperation with ETH Zurich, offers a range of monthly subscriptions for so-called mixed-mode travel in Zurich, Basel and Bern.
The "MaaS in Skåne" project covers the southernmost part of Sweden, "Tohoku MaaS" by the Eastern Japan Railway Company offers flexible mobility in over six prefectures and "Renfe as a Service" is testing Mobility-as-a-Service on the Madrid-Barcelona rail corridor. The award-winning app "Whim" even wants to change travel behaviour in favour of sustainable transport across national borders.
A subscription can include, for example, unlimited public transport use, 150 minutes of bike hire and one hour by taxi.
For the Sake of the Environment
The shift from private car use to more sustainable, shared transport offers the potential for less congestion and car journeys in cities. Would this really be another step towards an ecological transformation of transport? A study by ETH Zurich shows that traffic-related energy consumption in Zurich city could be reduced by a quarter through the clever networking of cars, public transport and bicycles. The transport system's efficiency could also be increased by eleven percent if public transport were substituted by sharing services in more rural areas. Work-related mobility in particular needs to be rethought, as it accounts for about one third of all journeys. If MaaS platforms can convince commuters in particular in future, pollutant emissions will be significantly reduced.
At a time when the negative impact of human activity on the environment is becoming increasingly apparent, Mobility-as-a-Service will have to evolve. Similar to a mobile phone subscription, certain services will then be included. For example, a subscription can include unlimited public transport use, 150 minutes of bike hire and one hour by taxi.
Will there even be an unlimited allround carefree ticket in the future and will we also be allowed to board robotic or drone taxis? Quite possibly.
The Globalance View
Although the imminent upheavals in the infrastructure for people and goods have been announced for some time, the current rapid development of software and hardware is surprising and makes our heads spin. As a society, we now have to actively shape and discuss mobility in the public arena. This debate is not a purely technological one: a whole range of different values have to be weighed up. Globalance, for example, weights safety more heavily than speed. And we are committed to true costs.
Fortunately, Mobility-as-a-Service promises a lot of convenience and lower costs for everyone. And if we manage to integrate environmental costs in an intelligent way, a natural upper limit to the desirable "consumption" of transport and movement will also be the result.
It is important that we steer the technology in the right direction through open social and political discourse.