News & Trends
Our Meal Plan for Tomorrow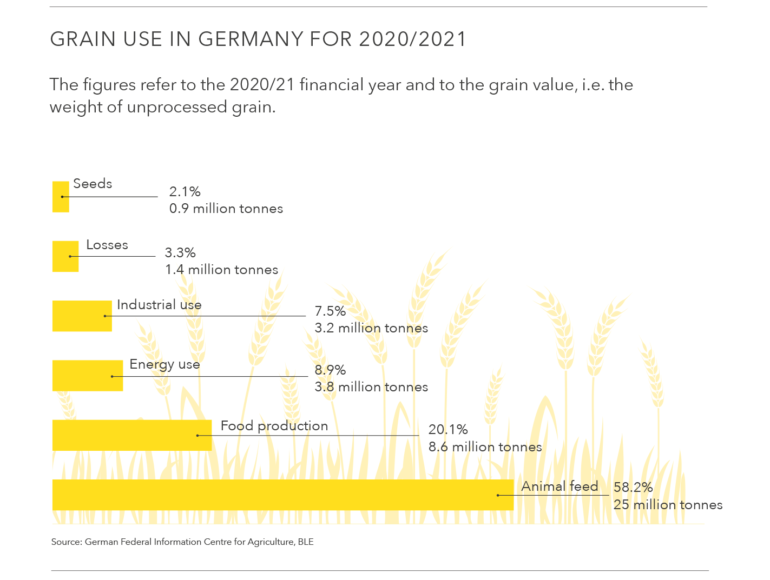 FEELING FULL AND PROTECTING OUR PLANET – Not a utopia, but a realistic goal, as solutions to combat world hunger and for zero-emission food production show.
According to the UN World Food Programme (WFP), 50 million people worldwide are affected by famine. The Ukraine war, fragile supply chains and the climate crisis are further exacerbating this situation. In the middle of the year, for example, India imposed a ban on wheat exports to compensate for crop losses caused by the heatwave — a warning sign of food insecurity due to climatic change. At the same time, food systems cause up to a third of greenhouse gas emissions and consume about 70 percent of freshwater. This shows that the entire food sector needs to undergo serious transformation, because with the world population predicted to rise to 10 billion people by 2050, the demand for food is increasing while the available resources are becoming scarcer.
Why Alternatives Make Sense
For a long time, meat was considered indispensable by many, but today there is a growing awareness that livestock farming is particularly resource-intensive and causes significantly more emissions than the cultivation of plant-based food. For example, up to 20 kilos of feed have to be produced for one kilo of beef. In addition, the methane emitted by animals heats up the atmosphere more than 20 times as much as CO2.
Climate-Smart Plants Offer Better Yield
According to the FAO, enough calories are produced to feed the entire world's population. However, the lack of infrastructure in some countries means that isolated communities cannot be supplied with the food they need. This means that solving the problem is not only about actual food, but also building infrastructures and secure supply chains.
In parts of Africa and Asia, there is also a lack of agricultural development. Combined with severe climatic changes, crop yields will become increasingly sparse. Bill Gates points out in an essay that food production can be increased with the cultivation of "climatesmart" plants and the use of forecasting models. He is therefore calling for more investment in research and development.
Disruption on the Food Market?
In their scenarios, futures researchers from the RethinkX think tank predict a decline in the production volumes of the American beef and dairy industry, including the supply market, by almost 90 percent by 2035. Already now, though, there are alternative solutions stimulating this market. Companies like Aleph Farms, for example, produce slaughter-free rib eye steaks using 3D bio-printing and beef cells. The Swiss company Planted Foods offers meat alternatives made from 100 percent natural ingredients and saves half the water consumption and two thirds of the carbon emissions compared to conventional production. And the Berlin start-up Formo is already planning its market launch with its first microbial cheese products in 2023. The Boston Consulting Group estimates that sales of alternative (plant, cultured, microbial) proteins will grow from USD 40 billion today to USD 290 billion in 2035.
THE GLOBALANCE VIEW
RethinkX' radical predictions in the text point the way. Other studies also show that traditional food companies who are not producing or even looking into the topic of alternative proteins could soon come under pressure on the stock market. If alternative proteins become more and more popular, this will lead to a loss of market share and thus to falling stock prices. The focus on sustainable concepts and alternatives is an absolute must according to our futuremover philosophy, because they are replacing those tired, outdated business models. That is why we are impressed by models like smart agriculture: smart technologies for reducing emissions, decreasing fertiliser use, improving resource efficiency and for targeted management.
---
Read more on this in the latest issue of the futuremover magazine.