News & Trends
"The future is a matter of choice."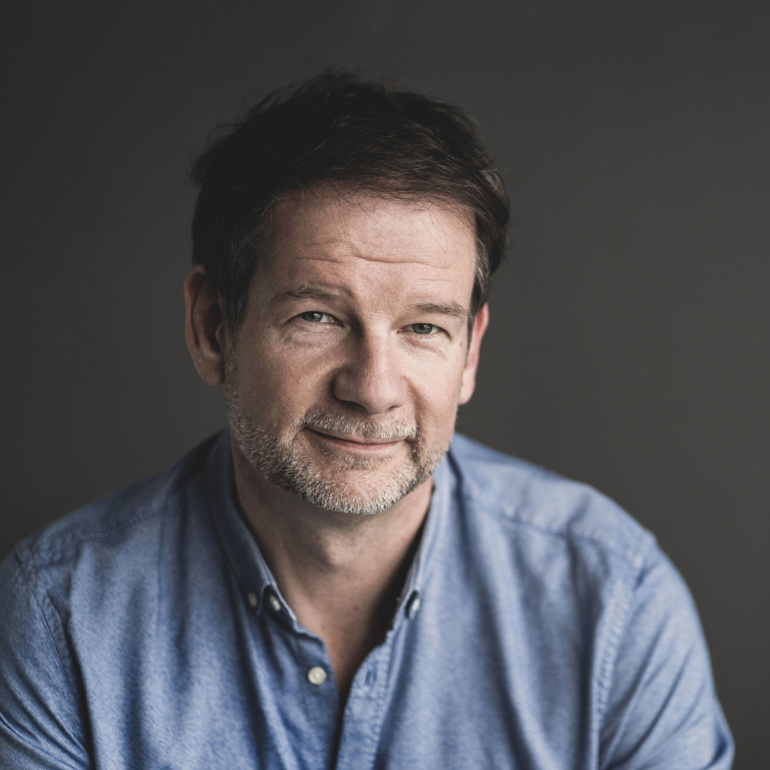 Unleashing Potential and Seizing Opportunities – Futurologist Carsten Fuchs in an interview with Aylin Aslan for Globalance.
You specialise in shaping the future. How do you turn images of the future into reality?
We see ourselves as a mixture of management consultancy and future agency. We deliberately do not put any specific label on what we do, as we help not only companies but also individuals, couples and families. It is not about classic consulting, but rather about how people can develop further with already existing skills, ideas and dreams. Our point of departure is always the question of why one acts in a certain way and in which direction one would like to develop. The participants then each create a picture of their future that is detached from external factors such as budget or size. This is then put together to form a big picture. All subsequent processes such as positioning, marketing and corporate culture can thus be defined and implemented much more easily and clearly.
We are currently in the middle of the crisis. In your opinion, is there more reason for pessimism or optimism?
Here we should ask ourselves what opportunities we have to influence this process ourselves. I see opportunities in our current situation. If we manage to change our view of things to the extent that we recognise perspectives as such and do not allow ourselves to be influenced by possible obstacles, this would already be a very good and productive first step. The probability of success is high if one takes the bull by the horns, sees the crisis as an opportunity, develops potentials and gets involved. It is worthwhile to work more on the inner self than to be influenced by external factors.
Let's talk about the topic of the environment for a moment: What positive things do we take away? Do you think that humanity will return to a less sustainable lifestyle?
To an extent. I think that at the moment we are all very much longing for a bit more of the "old normality". On the other hand, a lot has also happened that we have accepted and will certainly maintain to a certain extent. Less business travel and more working from home instead is certainly a development, as is a reduction in the volume of air travel for vacations. We now know that things can be done differently and done well. It will not be a change from 100 to 0, but it will be easier to implement and accept alternatives because we see now that they are not so bad.
Many people are currently in a personal crisis for various reasons. How can everyone transform pessimism into optimism and find their way out of pessimism bit by bit?
The solution lies within ourselves. Many feel at the mercy of external and thus feel unpredictable forces and powerless at the moment. And even if I can't get back a lost job, I can try to focus on other aspects of my life that I can influence. We try to open doors for new ways of thinking and to encourage people to take a step they are afraid to take. Because fear is the biggest obstacle in the realisation of the vision of the future. If success becomes apparent in just one supposedly small thing, the vicious circle of resignation can be broken.
How can technology help us in this?
It can help us all get closer to our own image of the future. Such technologies are perceived as enrichment because they transparently show how we can benefit from them. Be it a music course or coaching: we have adapted new possibilities on the assembly line in the last year. In contrast, we perceive technologies whose use and purpose is not transparently explained to us as a threat.
How can a company motivate its employees to remain optimistic despite the precarious economic situation?
Here, too, transparency is elementary. The first task of a company should be to take care of its employees. Especially when working from home do need more attention. It must be clear to them that the company cares about the people and that they are involved in processes and decisions. When employees are involved in planning for the future, a great, dynamic energy can develop that can contribute significantly to success and the realisation of the vision of the future. Involve your employees in these processes; the future is a matter of choice.
---
Carsten Fuchs
Carsten Fuchs is the founder of the company Fuchs von Morgen, which has been advising people and companies on matters relating to the future since 2018. The main focus of the consultations is always the potential that lies within the those beng advised and that is brought out through the creation of a picture of the future with the corresponding method. Carsten Fuchs worked in different agencies for ten years before setting up his own business with his idea.