News & Trends
Personal Investment-Magazine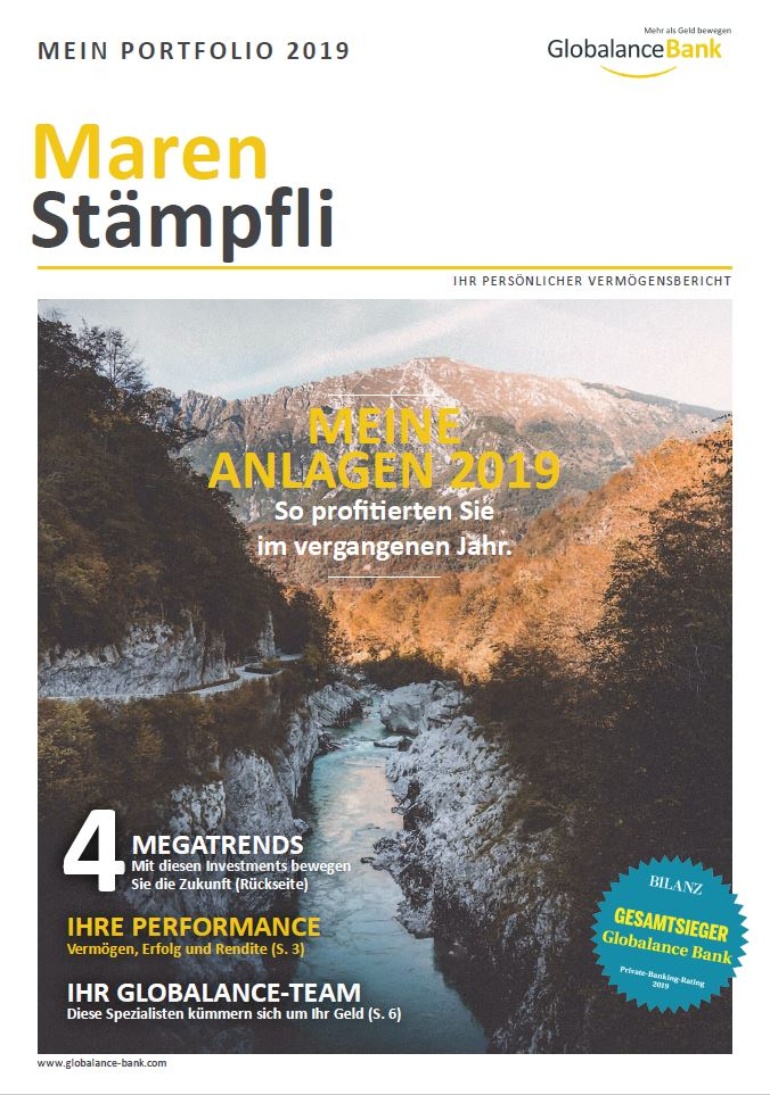 Innovation in Private Banking: personal investment magazine replaces traditional asset statement.
Easy to understand, transparent, personalised
Personalised client magazine with content, stories and explenations relating to their own specific portfolio
Clearly set out portfolio performance and background information on companies invested in
Modern, reader-friendly design and understandable language*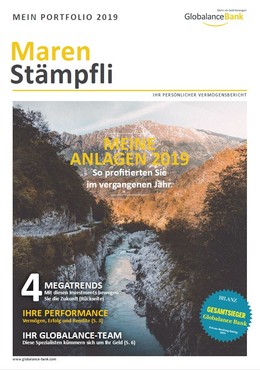 As we head into a new decade futurologists are predicting that it will be a period of accelerating innovation. Almost every day we hear about the latest developments in fields such as digitalisation or artificial intelligence, and how they influence our lives and work.
Then on the other hand we come across sectors which are unmoved by new opportunities and which cling to the past. This is how things are in the financial sector too.
Here it's still all too common for people to use bureaucratic language, while complicated asset statements conjure up memories of grey Excel spreadsheets rather than the prospects of exciting investment opportunities.
Ever since it was founded Globalance Bank has broken new ground by introducing innovative services, such as the Globalance Footprint® that it developed in-house. Now at the start of this year the pioneer of forward-looking banking is unveiling another world first – and calling time on standardised asset statements.
Every portfolio is unique and consequently needs to be considered in the round
From now on Globalance clients will receive a magazine which bears their name. And with good reason: because all the contents of it are specifically tailored to the owner of the portfolio.As well as the traditional asset statement it will include assessments of the current market situation as provided by the Globalance investment team. But the portfolio report will also provide a quick, modern overview of additional details, such as investment categories, regional allocations, or risk assessments.
The magazine also provides lots of "News to use" which is tailored to the client's portfolio. For instance, there are interesting "backstories" about individual companies that the client has invested in as well as interviews and articles written by well-known international experts outside of the bank. This is because it's not just figures which reflect values, but also visions, innovations and global social or ecological events.
Just one more reason for choosing the best Swiss bank in the private banking sector (Bilanz 2019) and moving more than just money.
*initially only available in German